Today Moellers & Moellers Family Dentistry is celebrating our 3rd year in business, and we couldn't be more grateful for our patients! We have been lucky enough to serve Northeast Iowa and help our patients put their best smile forward.
Over the past three years we have been able to not only be a change in our communities' dental care, but in the community and environment itself!
Shortly after opening our doors, we began offering an environmentally-friendly goodie bag to our patients after their appointment. This biodegradable bag comes with all the goodies you'd expect, but in our case, we provide plastic-free silk floss and a bamboo toothbrush!
We're making an impact in our way by swapping traditional plastic-based items for items that are kinder to our planet. With over a billion toothbrushes being thrown away in the U.S. each year, this seemingly small change for each of our patients is helping make a big impact on our environment!
In three years alone we have been able to swap the usual plastic filled items with 7,500 biodegradable goodie bags, 4,650 bamboo brushes, and 2,115 units of silk floss.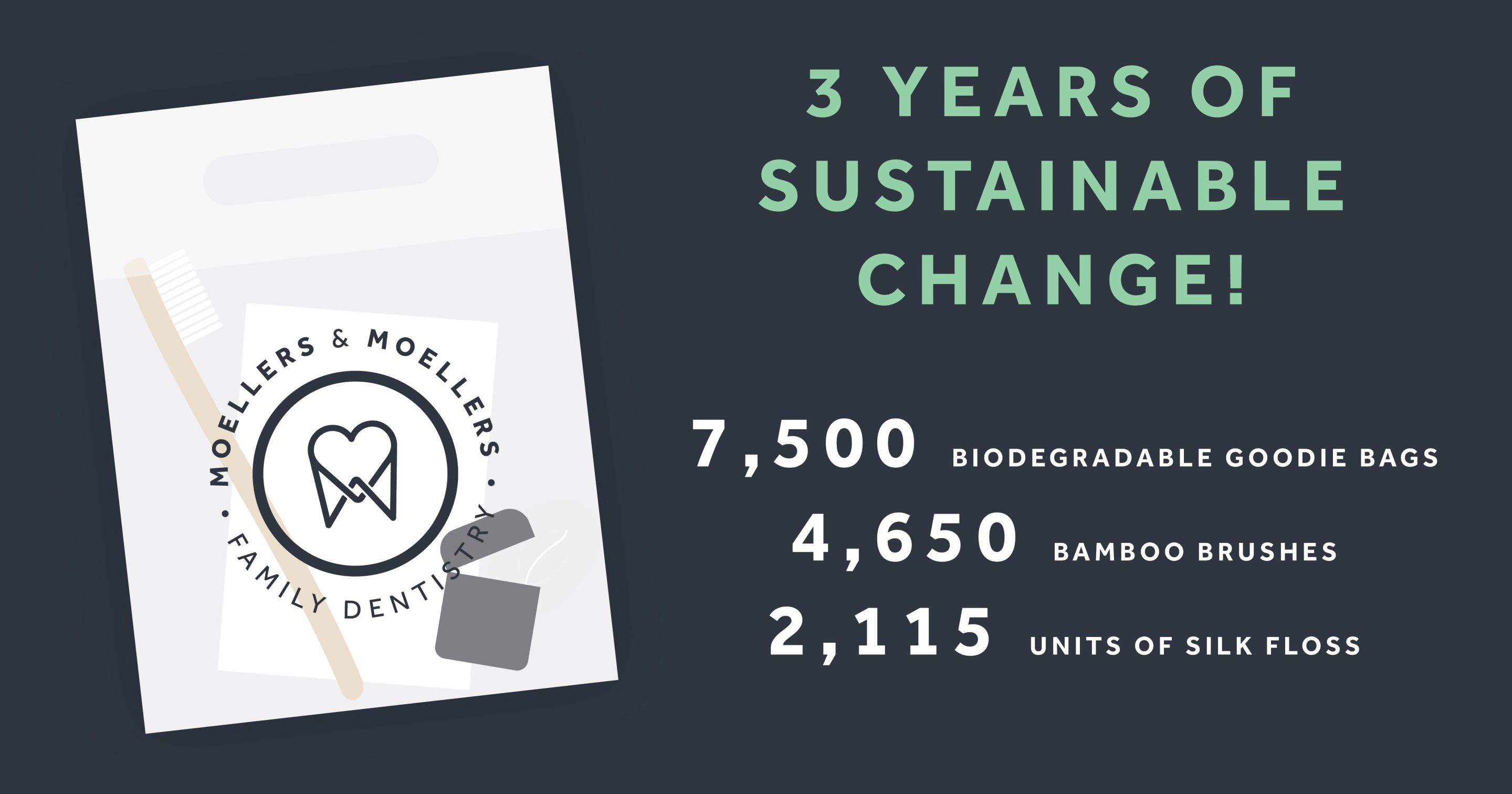 We are beyond thrilled to have been able to make a direct impact in our community as well. Over the past 3 years of operation, we have been able to donate to the following organizations:
HSENI; Humane Society of Northeast Iowa
Helping Services for Youth & Families
Holiday Lights
South Winneshiek Community School District Post Prom & Yearbook
Teresa of Calcutta Catholic School-Celebration of Promise
Viking 3 Theatre-Merchant Movies
Veterans Memorial Hospital – First Baby of the Year
Harpers Ferry Boosters – Firecracker 5k
Main Street Lansing
Lansing Fish Days
Red Cross-Ukraine
We hope to watch this list grow as we do in the upcoming years!
Thanks, you to our wonderful patients like you for joining us on your journey to a healthy smile and happy community. We can't wait to see what the additional years bring!